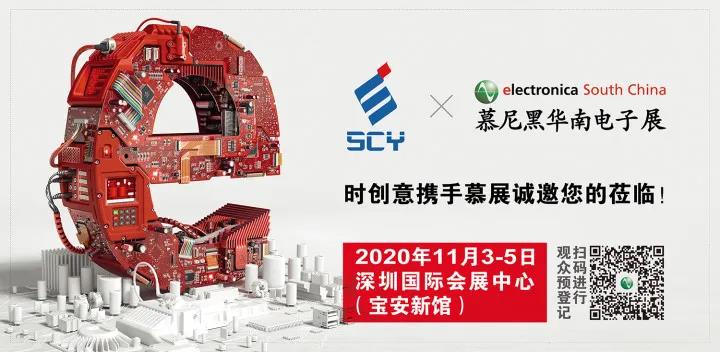 时创意携手慕展诚邀您的莅临

On November 3, the first electronica South China opened at the Shenzhen International Convention and Exhibition Center (Bao'an New Hall). Shenzhen Shichuangyi Electronics Co., Ltd. was invited to participate in the exhibition, bringing its flagship products such as embedded memory chip products, SSD solid state drive products, DRAM products, and portable storage products.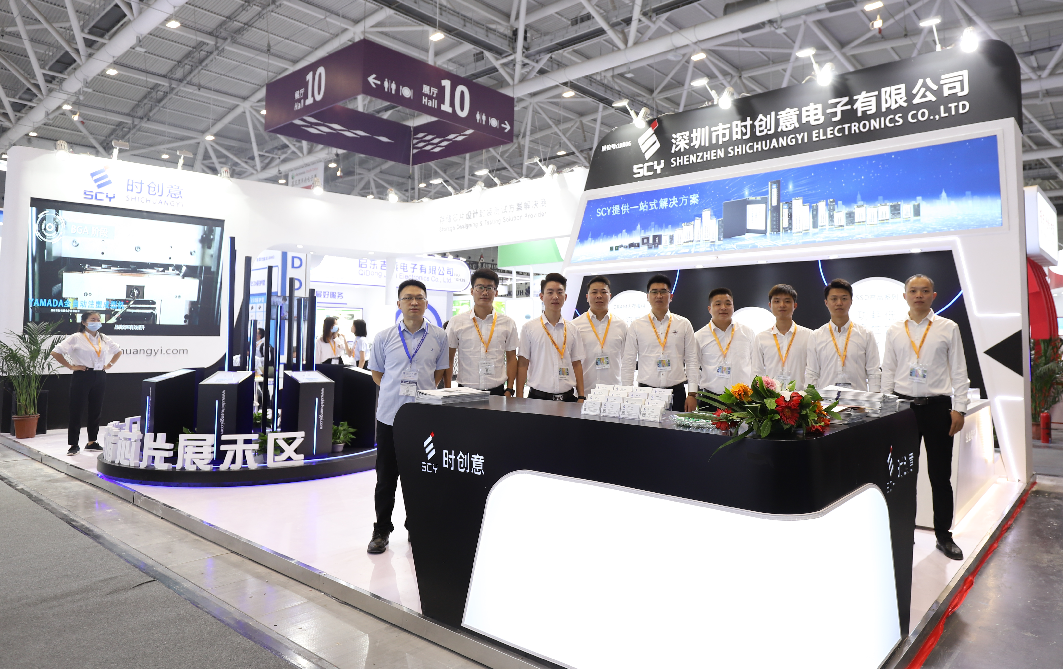 Shichuangyi's flagship products debuted at the first electronica South China

The Munich electronica in Germany started in 1964 and is one of the largest and influential professional exhibitions of electronic components in Europe and even the world. The first electronica South China is based in the Guangdong-Hong Kong-Macao Greater Bay Area, radiating markets in South China, Southwest and even Southeast Asia, gathering well-known upstream and downstream companies in the global electronics industry, attracting the attention and participation of high-quality buyers and professional visitors in the industry.
SCY Embedded Memory Chip Product Display Area
At the exhibition site, the SCY exhibition hall is smart, fashionable and full of sense of technology. Among them, the "embedded memory chip product display area" is located in the eye-catching central island area of the exhibition hall, displaying embedded memory chip series products such as eMMC, LPDDR, and eSSD.
Among them, it is worth mentioning that SCY uses the industry's advanced 8 Die stacking technology to create a large-capacity 256GB eMMC memory chip, which has attracted the attention of many exhibitors and visitors. The chip can meet the capacity upgrade requirements in the limited size, and has been greatly improved in product performance and stability.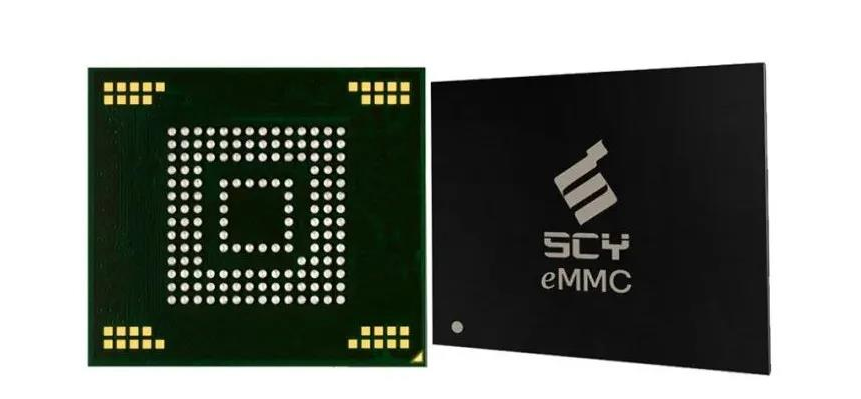 SCY large-capacity 8Die stacked 256GB eMMC memory chip
Since SCY entered the mobile phone storage chip field, it took more than a year to complete the mass production of the 8GB-256GB full-capacity series of eMMC chips. The development of UFS high-end mobile phone storage chips has been started, and it is expected that 256GB-1TB UFS series chips will be launched in the second half of 2021.
Under the tall and dazzling background curtain wall of SCY exhibition hall, there are two product areas "DRAM series and SSD solid state drive series", "large capacity and high speed" DRAM products and "low power consumption and high performance" SSD products are dazzling, and they are frequently consulted and exchanged by professional visitors.
SCY "Enterprise SSD" solid state drive products attract many audiences to communicate
In order to ensure the high quality of each product, with its professional talent team, top equipment investment, leading technological innovation, exquisite manufacturing technology and strict quality standards, SCY adheres to strict quality standards in all aspects of design, test, production and delivery, and creates safe, reliable and excellent data storage products to provide customers with high-quality, reliable and excellent performance products, solutions and services.



Exhibitors and visitors visit SCY exhibition hall
Since its establishment in 2008, SCY has always maintained an industry-leading rapid growth. It has become the designated supplier of memory chips for many well-known leading companies in related industries at home and abroad, and has obtained the qualifications of first-tier brand customers in more than 100 countries around the world.
In the future, SCY's flagship digital storage series products will be more widely used in high-end smart phones, cloud data centers, computers, automotive intelligence, smart TVs, and the Internet of Things.